IMS Policy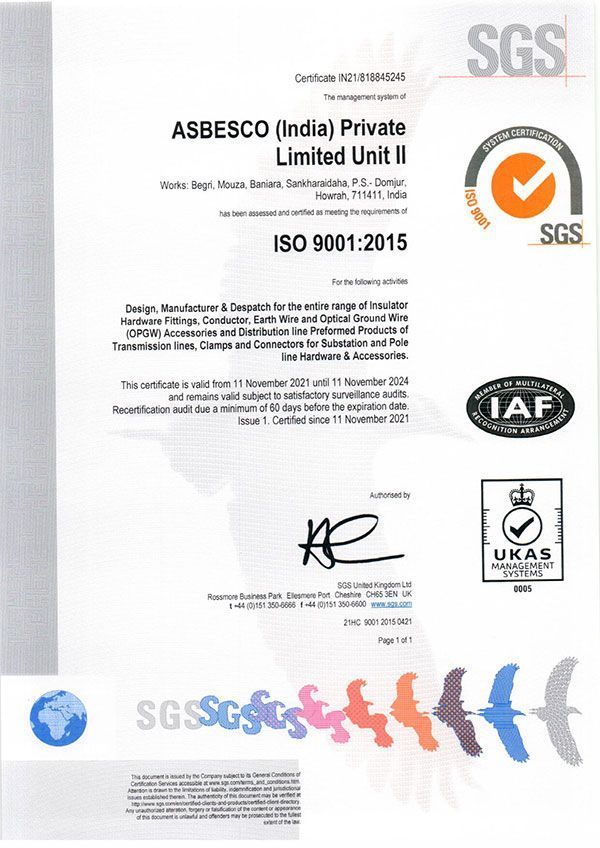 Integrated Management System Policy (Quality, Environment & Occupational Health & Safety)

We, at ASBESCO (INDIA) PRIVATE LIMITED are committed to enhance customer's satisfaction, continual improvement and manage its quality, environmental and health & safety matters including legal requirement through effective application and review of the Quality, Environmental and Occupational Health and Safety Management System by:
Providing appropriate training to employees to enhance their awareness on effectiveness of the quality management, environmental aspects and occupational health and safety hazard by adhering suitable methods and Operational control procedures.
Ensuring, manufacturing of Quality Products as per customer's requirements and applicable standards to meet the customer satisfaction through continual monitoring of process.
Be proactive and ensure on timely delivery of products and services.
Complying with all applicable legal and other requirements.
Conserve natural resources and energy by their responsible and efficient use.
MD/Chairman(Asbesco (India) Pvt. Ltd)
Mission Statement
"We at Asbesco strive to give the best quality of products in the markets we operate so that we can achieve a high level of customer satisfaction better than our competitors and add value to our corporate, while in turn benefit our employees in the best possible way."
Corporate Objectives
In order to achieve the above mission statement, Asbesco has outlined five broad corporate objectives and three critical success factors for achieving these objectives.
  Best practice target return
  World class product quality
  Leading market and competitive position
  Double sales turnover in the next three years
  Further globalisation of markets
  The three critical success factors for the above objectives are
  Excellent growth in all areas of the company
  Excellent corporate image in the markets
  Employee participation in the corporate success