Quality Policy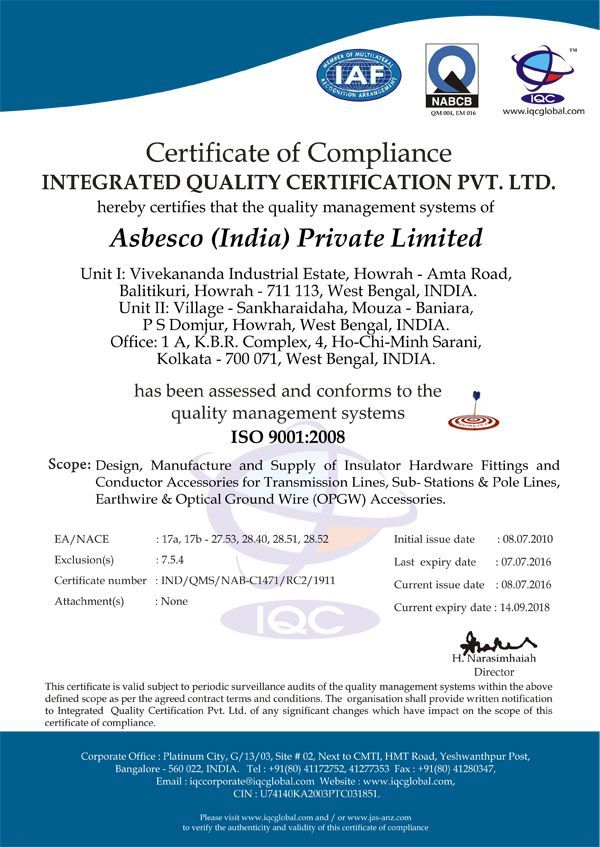 "We at Asbesco are committed to deliver quality products, which would meet and exceed expectations of our esteemed

customers consistently through continual improvement in the effectiveness of the quality management system.".
MD/Chairman(Asbesco (India) Pvt. Ltd)
Mission Statement
"We at Asbesco strive to give the best quality of products in the markets we operate so that we can achieve a high level of customer satisfaction better than our competitors and add value to our corporate, while in turn benefit our employees in the best possible way."
Corporate Objectives
In order to achieve the above mission statement, Asbesco has outlined five broad corporate objectives and three critical success factors for achieving these objectives.
Best practice target return
World class product quality
Leading market and competitive position
Double sales turnover in the next three years
Further globalisation of markets
The three critical success factors for the above objectives are
Excellent growth in all areas of the company
Excellent corporate image in the markets
Employee participation in the corporate success