Aluminum Die Casting: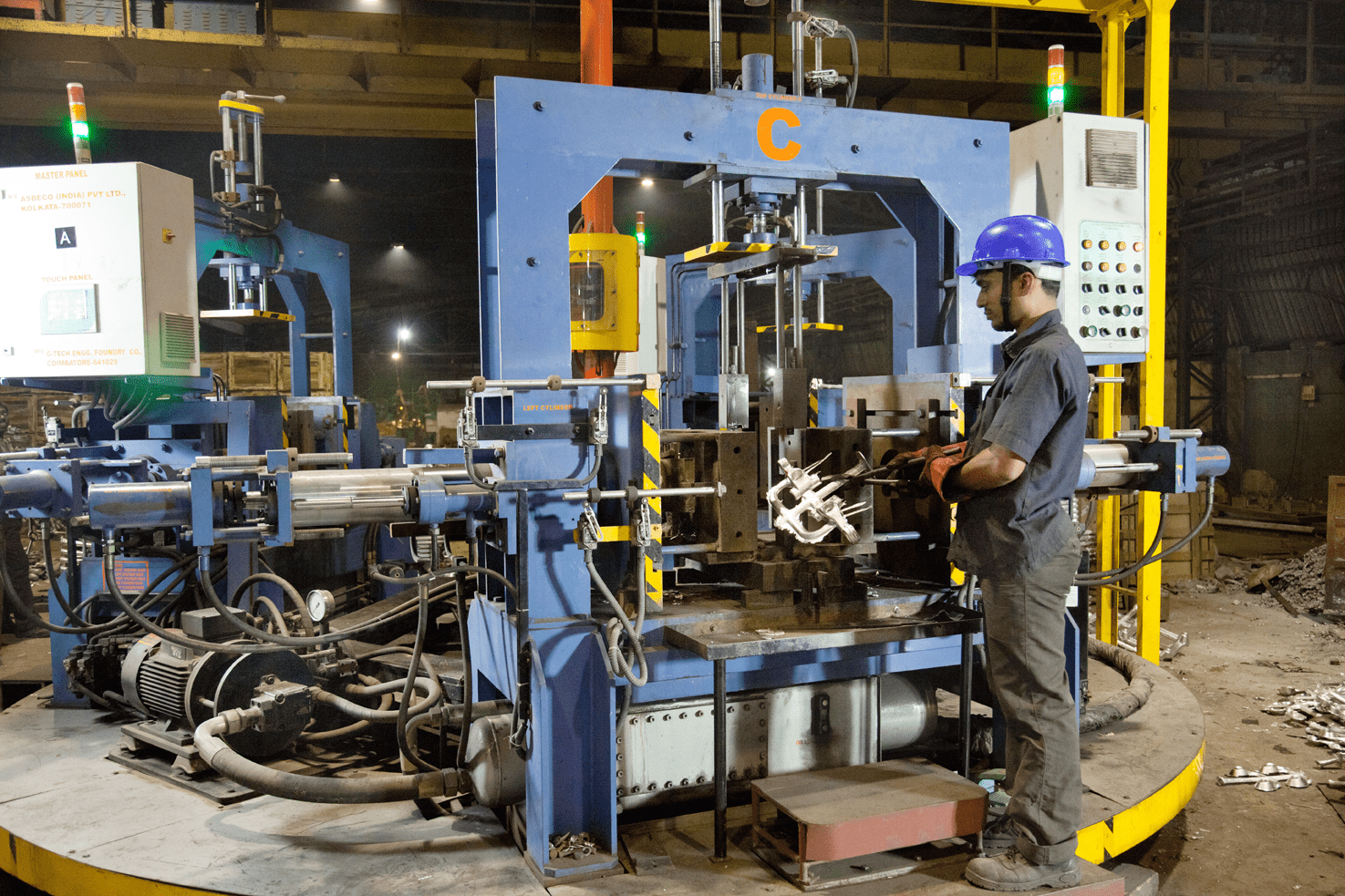 As Aluminum Die Casting is considered to be critical process for manufacturing hardware components, Asbesco has put adequate thrust & utmost care to manufacture quality castings. The set up include reverberatory tilting type furnaces ( both oil fired & electrical ), bale out furnaces, rotating big gravity die casting machines, dies, tooling degassing unit & extremely competent & trained operators. Apart from Gravity Die Casting, there is facility for Pressure Die Casting for faster, homogenous & fault free casting for some of the components.
---
Aluminum & Steel Pipe bending:
Specially designed CNC bending machines installed at Asbesco works are capable to manufacture all types of corona control rings, grading rings ( both Aluminum & Steel ) & similar other components as per requirement of customers.
---
Robotic & Manual Welding: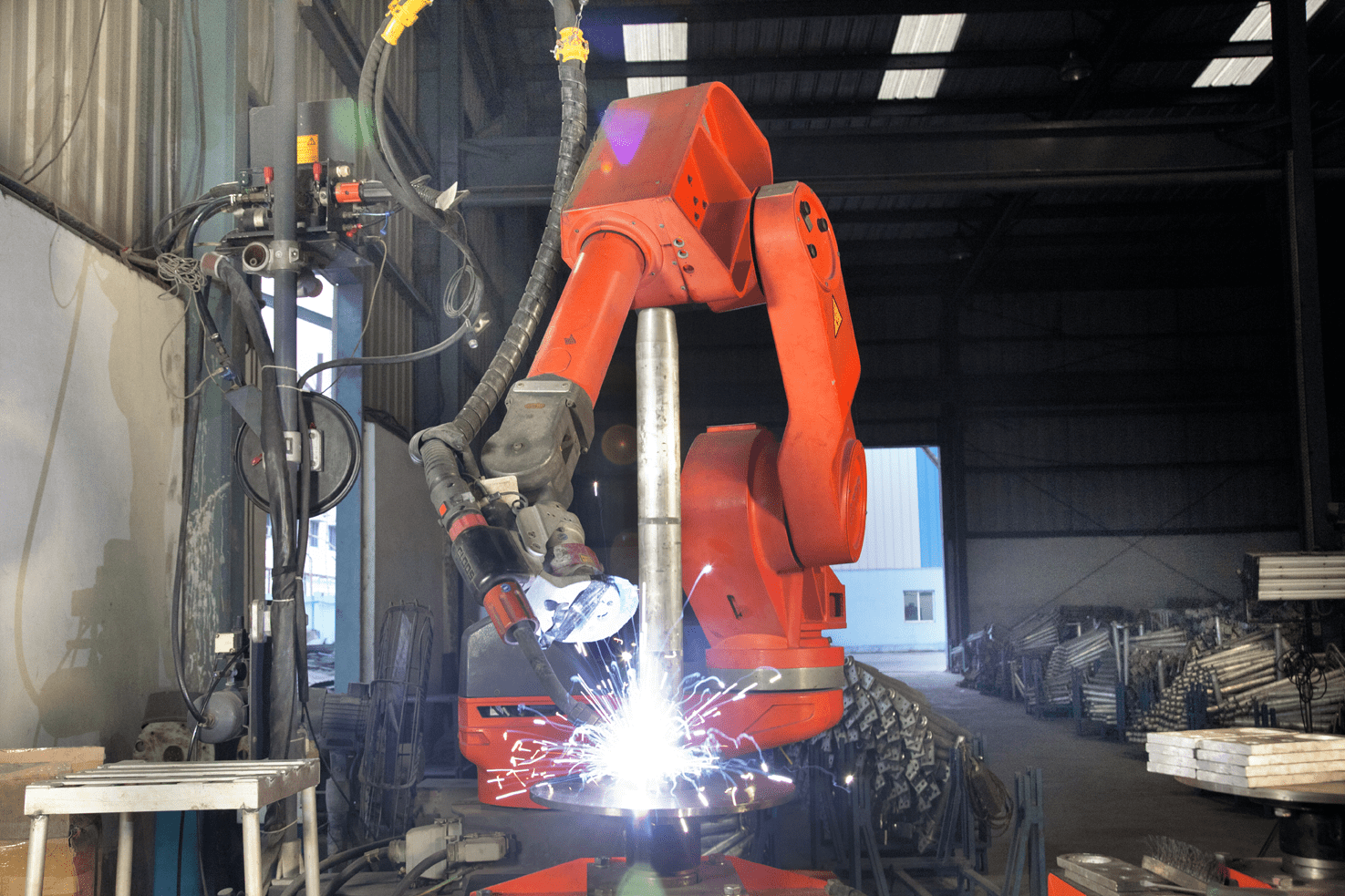 Precision welding is performed by qualified operators either manually or through the latest 7 axes welding robot available at Asbesco factory. The combination of CNC pipe bending & the precision welding makes it a complete set up for many critical hardware & accessories components like grading rings, corona rings, dead end clamps, T-Connectors and various other components.
---
Steel Fabrication: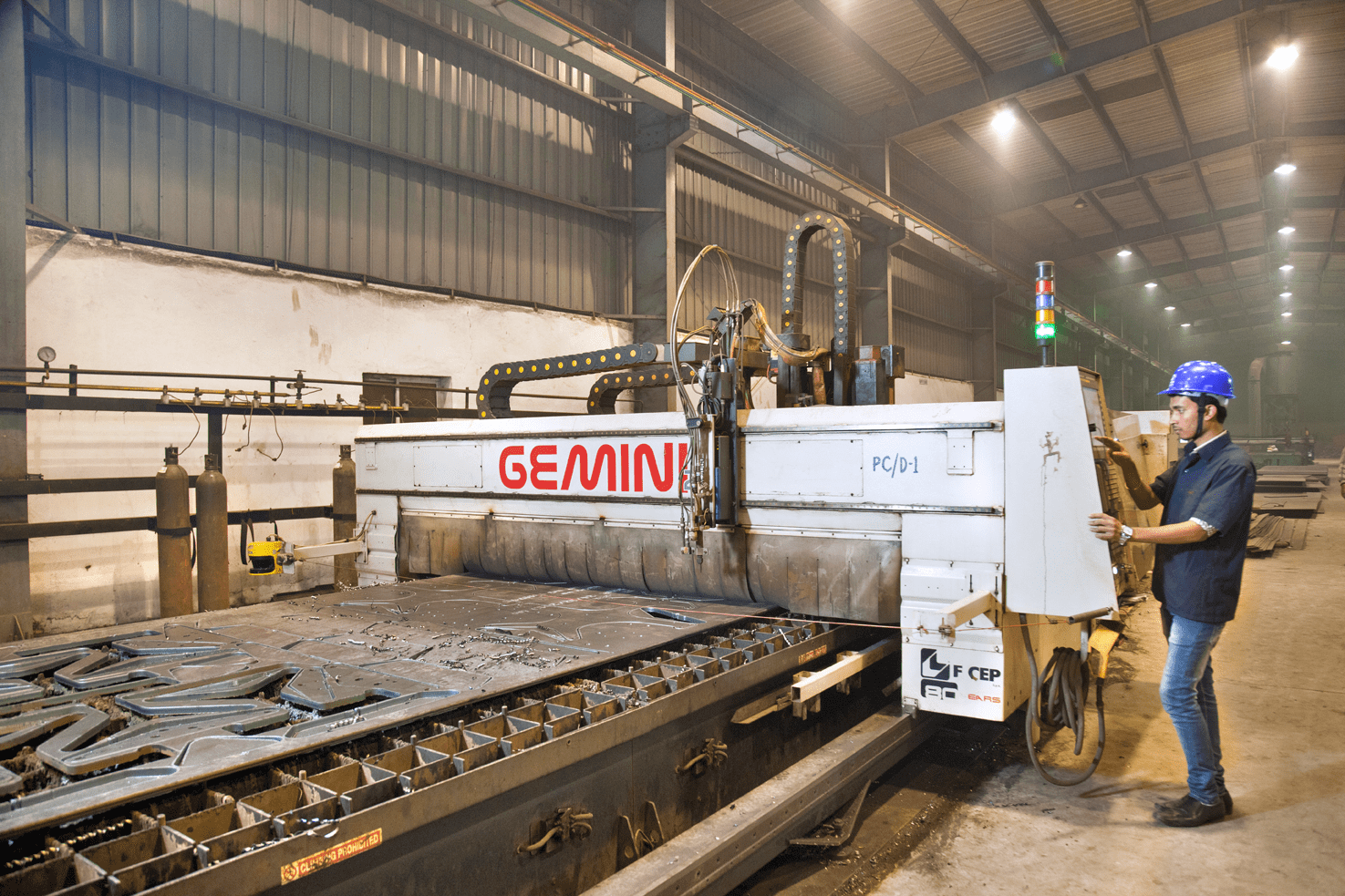 CNC plasma cutting , CNC drilling cum plasma cutting as well stand alone CNC drilling machine are well organized in Asbesco factory to take care of the varying needs of fabricated parts like yoke plate, sag adjusting plates, extension links, straps, brackets etc. components.
---
Steel Forging: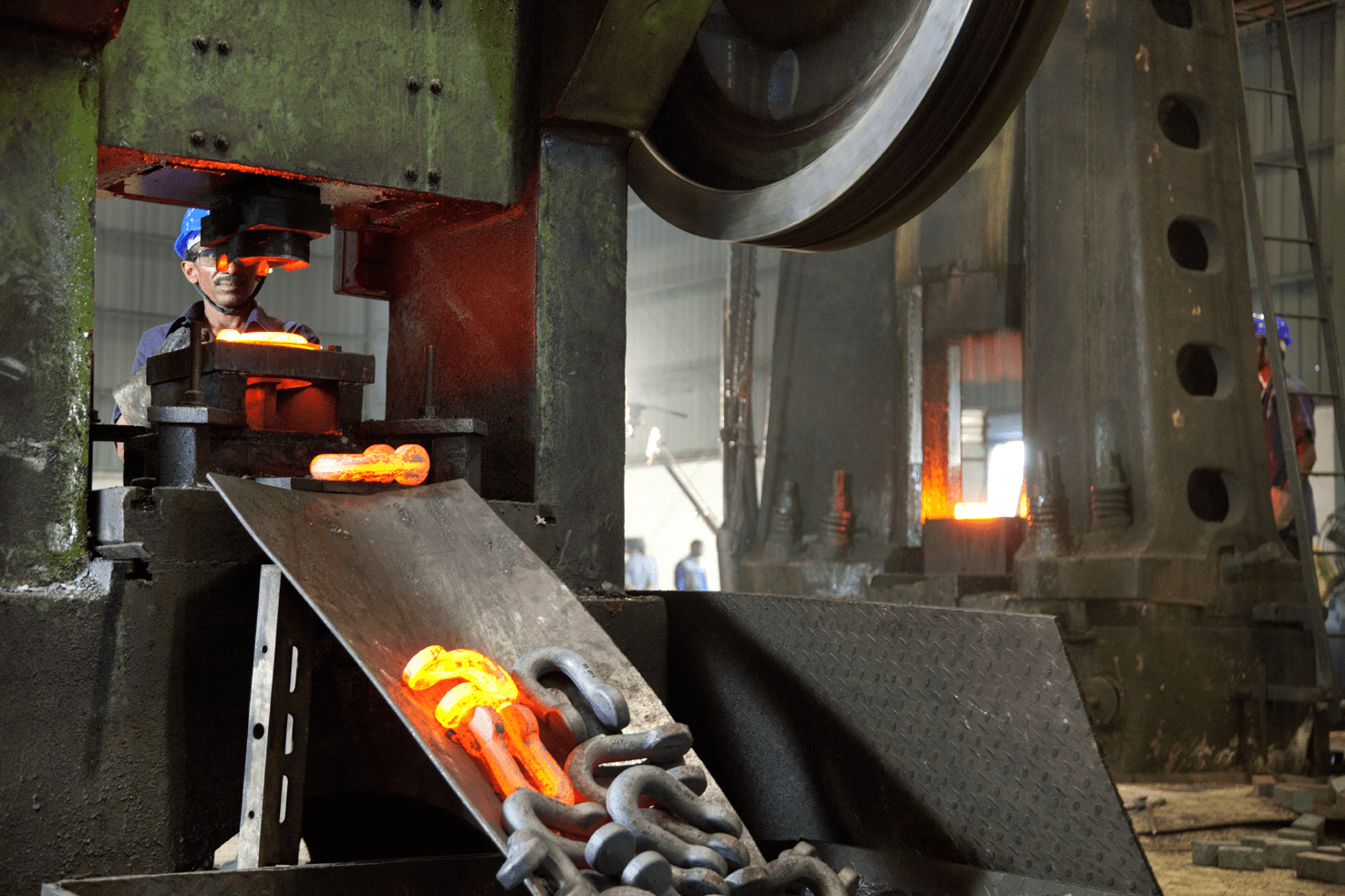 Asbesco has full fledged unit with 2 No's hammers of 1.5 T & 0.75 T capacity plus other ancillaries like trimming press, heat treatment normalizing furnace, MPI test set up etc. Present annual capacity is approx 1000 MT/PA.
---
Helical Forming:
Tailor made machines have been installed in the helical forming area of Asbesco works to manufacture armor rods & retaining rods of various sizes as per the project requirements.
---
Galvanizing Plant:
The state of the art galvanizing plant imported from SIRIO, Italy is one of its kind in the industry. Its uniqueness lies in the least dependency on manpower, operation controlled entirely by overhead crane and the in built Programmable Logic Controller is always maintaining the ideal temp of zinc bath ensuring uniform quality of galvanizing with galvanizing thickness strictly maintained.
---
Machine Shop:
A hardware manufacturing unit is incomplete unless a suitable machine shop is forming a part of it. ASBESCO works is no exception to this and it possesses all the required machinery to give final desired shape & size to most of the components. A number of Power -Presses, Milling machines, Turning machines, Lathe etc. makes an orchestrated set up that ensures us to maintain strict limits of tolerances.
---
Die Making: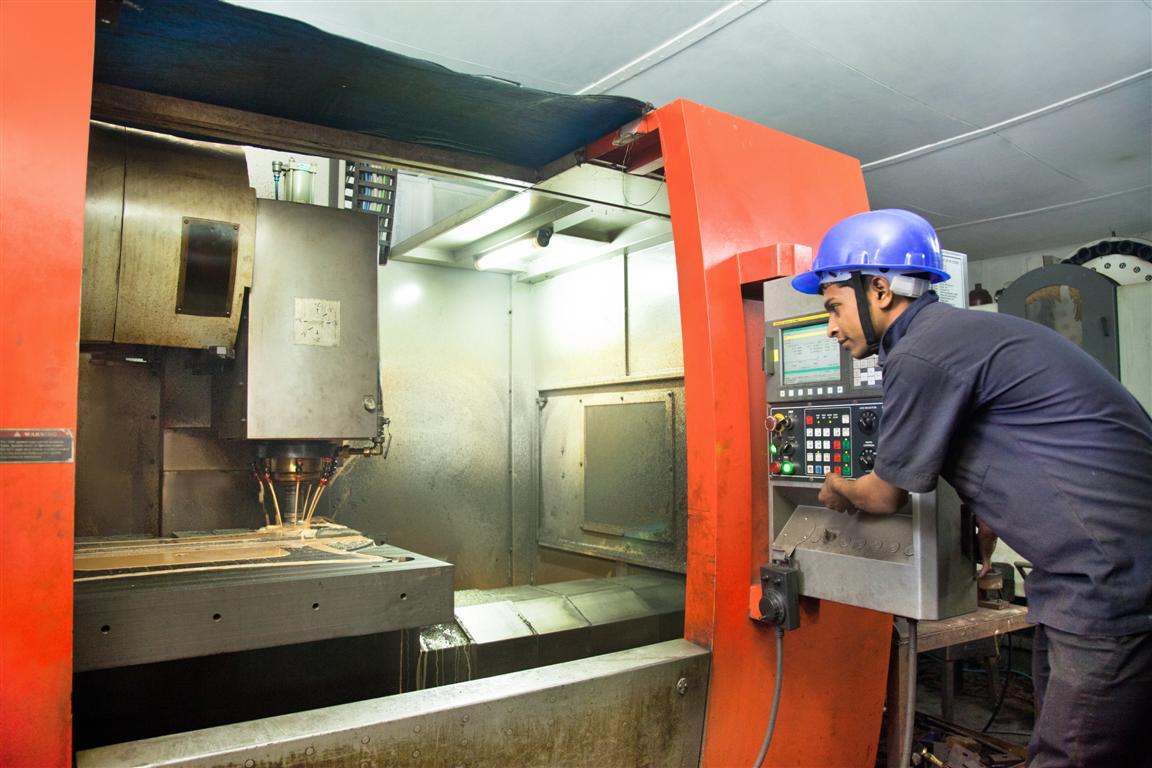 All required dies, be if forging or casting are made in house with the help of Vertical Milling Centers. (VMC) in a controlled & time bound manner . This gives ASBESCO an added advantage to meet very challenging delivery schedules even for contracts having entirely new components & accessories.
---
Material Handling Equipments:
The entire Asbesco works its major sheds e.g. forging, galvanizing steel fabrication & assembly packing units are well equipped with EOT Cranes of appropriate capacity 2.5 to 5 T making material movement really smooth & hassle free. In addition, our works is equipped with trolley cart on monorail (especially for intra unit transfer of heavy plates to galvanizing shed), Forklifts for transfer and loading of packed materials and several hand carts, trolleys and bins for convenient identification and traceability of work in progress.